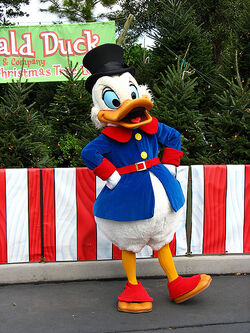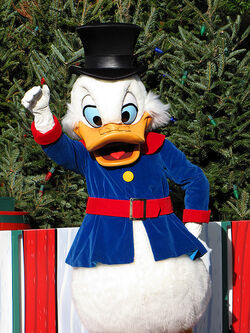 Scrooge McDuck is a character created by Disney comic book writer/artist Carl Barks in 1947 for a Donald Duck comic book story titled "Christmas on Bear Mountain". As his name and personality suggest, he is named after and based on the character of Ebenezer Scrooge from A Christmas Carol. Originally intended as a one-shot character, Scrooge proved to be so popular that he made many reappearances since then, and eventually he replaced Donald as the starring character in Barks' stories. In animation, Scrooge first showed up in the intro sequence to The Mickey Mouse Club and then starred in a featurette titled Scrooge McDuck and Money, but he would be most prominently featured in DuckTales, a syndicated cartoon series based loosely off of Barks' stories.
Gallery
Ad blocker interference detected!
Wikia is a free-to-use site that makes money from advertising. We have a modified experience for viewers using ad blockers

Wikia is not accessible if you've made further modifications. Remove the custom ad blocker rule(s) and the page will load as expected.