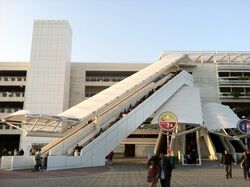 Mickey and Friends Parking Structure is the main parking facility for the Disneyland Resort. When it opened in 2000, it was the largest parking structure in the United States. It's construction allowed for the closing of the parking lot adjacent to Disneyland Park, making room for the construction of Disney California Adventure.
Ad blocker interference detected!
Wikia is a free-to-use site that makes money from advertising. We have a modified experience for viewers using ad blockers

Wikia is not accessible if you've made further modifications. Remove the custom ad blocker rule(s) and the page will load as expected.