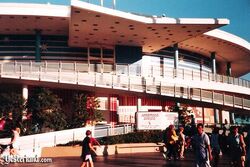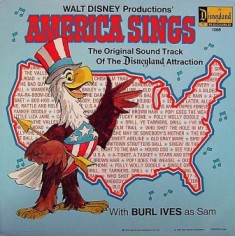 America Sings was an Audio-Animatronic salute to the great American songbook. It opened on June 29, 1974 in the Carousel Theater (former home of the Carousel of Progress) at Disneyland's Tomorrowland and closed on April 10, 1988, due to the death of a park worker, Deborah Gail Stone, who was squashed between a solid wall and revolving wall.
The show was hosted by Sam the Eagle (voiced by Burl Ives), who sang the attraction's theme song Yankee Doodle, and Ollie the Owl (voiced by Sam Edwards). The rotating theater took park guests through four acts, each one representing a different era of American music: Going South, Heading West, the Gay Nineties and Modern Times.
Ad blocker interference detected!
Wikia is a free-to-use site that makes money from advertising. We have a modified experience for viewers using ad blockers

Wikia is not accessible if you've made further modifications. Remove the custom ad blocker rule(s) and the page will load as expected.